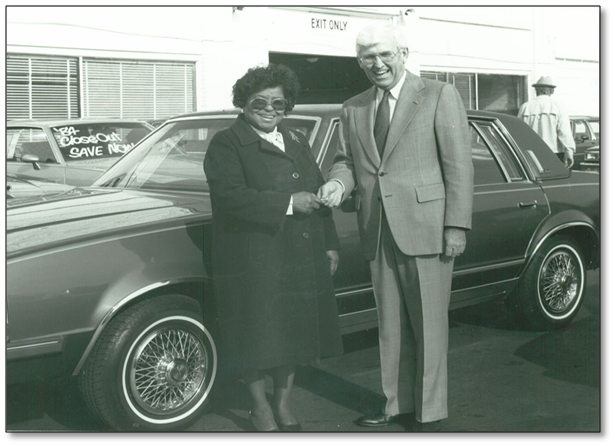 History
Vann York started his career at General Motors Acceptance Corporation (GMAC) before he joined his father-in-law at a small Chevrolet dealership in Pilot Mountain, NC in 1968. Five years later, Vann and his wife Ann bought Neill Pontiac on the corner of Montileu and Main Streets High Point, NC. This store was the beginning of the Vann York Auto Group.
In 1974, the Honda store on N. Main Street was added, and in 1985, the Toyota store on S. Main Street. The Eastchester location of the Auto Mall was purchased in 1986, soon to become the hub of the Vann York Auto Group.
Greg York joined the company in 1987 to oversee the Toyota franchise, eventually gaining responsibility of the Honda store and becoming President of Vann York Auto Group in 2000. He spearheaded the purchase of the Buick and GMC franchises across the street from the Auto Mall.
In 2005, High Point Nissan was purchased on S. Main Street and in 2008, Toyota moved to its current Eastchester location. Two years later, the Chevy and Cadillac franchises were added to Vann York GM, centralizing all of the General Motors' brands in one location.
Vann York Auto Group now includes 10 brands, a bargain car lot, and a finance company. Still owned and operated by the York family in Vann York's hometown of High Point, NC. We work with all insurance companies and we work on every make and every model!
---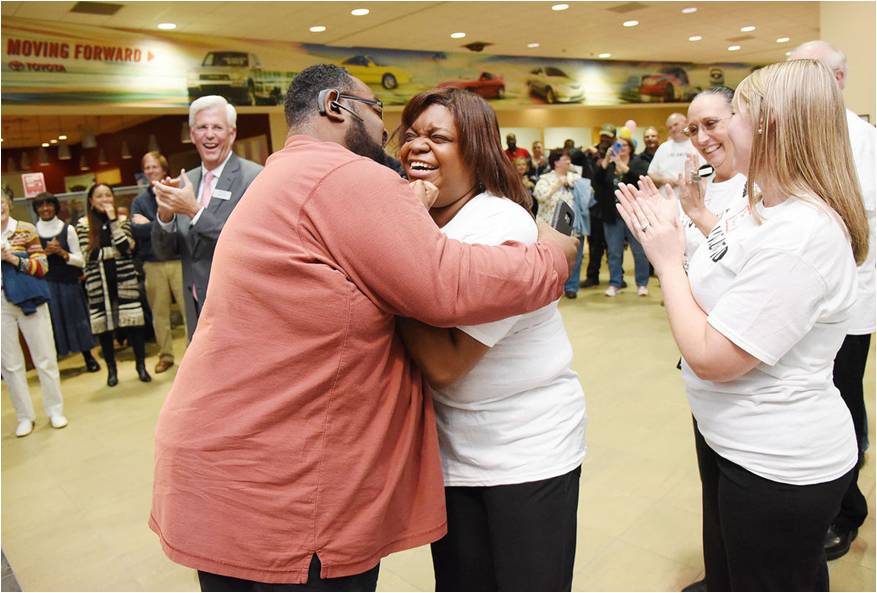 Community
Vann York Auto Group is a leader not only in business but in community involvement in High Point. The work done on behalf of the United Way exemplifies this leadership. As longtime participants in the campaign, Vann York Auto Group sought to increase its involvement. Starting in 2002, they have donated a car to each annual campaign. Local High Point workers who contribute to the United Way have a chance to win the car during a final event at a Vann York dealership. In addition, the Yorks have worked raising large donations in the community and organizing United Way campaign events. The United Way has recognized this commitment, awarding the Yorks the Tocqueville Society Award, the Chairman's Award for Campaign Excellence, and the Eagle Award for Campaign Excellence.
In addition to the United Way, Vann York Auto Group financially supports the YWCA, the Boys and Girls Club, the Open Door Shelter, and other High Point organizations and organizes days for employees to work at Habitat for Humanity.
---
Culture
At Vann York Auto Group, we believe that culture makes a difference. Our company's core focus is Building Relationships that Last. That means relationships with our employees, relationships with our customers, and a relationship with our community. These relationships are based on trust and committed service.
In an industry that is not known for long-term employee retention, Vann York Auto Group has striven to make its employees satisfied in their work and motivated to maintain a career in the auto business. Ten managers have celebrated over 25 years with the company, still providing Vann York Auto Group and High Point with their experience and knowledge.
Our employees are proud to work with the product lines of Vann York Auto Group. With brands like ours, it is not difficult to help our customers find the perfect vehicle to match their automotive needs.
It is our belief that strong relationships with our employees leads to strong relationships with our customers. Generations of car owners have trusted Vann York Auto Group for all their transportation needs because of the great work of our professional, loyal staff.
---
Awards
Automotive Awards:
In 2014, each dealership was awarded its manufacturer's top award.
High Point Enterprise readers' poll "Best Auto Dealer in the Southern Triad": 2003 – 2016
Honda President's Award: 1996, 1997, 1998, 1999, 2001, 2002, 2003, 2007, 2010, 2013
Honda Dealership Quality Award: 1996, 1997, 1998, 1999, 2001, 2002, 2003, 2007, 2010, 2013
Nissan Owner's First Award: 2007, 2008, 2009, 2010, 2011, 2013
Toyota's President's Award: 1995, 2003, 2008, 2009, 2010, 2012, 2013
Chevrolet's Mark of Excellence: 2014
Civic Awards:
Better Business Bureau Torch Award
North Carolina Family Business of the Year
United Way of North Carolina Spirit Award: 2011, 2012, 2013
United Way Chairman's Award: 2002, 2003, 2006, 2011, 2012, 2013